How to Clean Ceramic Wash Basin?
---
Are you looking for an article that has everything about ceramic wash basin cleaning? If yes, then you have come to the right place. There is no doubt in saying that ceramic products are getting very popular day by day and one of the most popular among them is a ceramic wash basin. It offers many advantages and the best thing is that if you wash it properly, then it will stay as new always. The only problem is that most people don't know how to clean it properly. In this article, you will get to know the best methods that you should use to clean a ceramic wash basin without ruining its look. Along with this, all the necessary information regarding it will also be mentioned. So if this sounds compelling, then stick to this article. Now without wasting any time, let's jump into the main deal.
Features of Ceramic Wash Basin
• Amazing Look and Design- One of the best features of a ceramic wash basin is that it looks amazing. It doesn't matter what kind of bathroom and kitchen you have, you can never go wrong with a ceramic sink. It will elevate the overall look of your kitchen and bathroom
• Durable- Another great thing about ceramic sinks is that they are very durable and with proper care, they can stay with you for a very long time. They have a strong surface, which makes them resistant to scratches and other surface defects. That's why ceramics sinks are an ideal choice and most people prefer them
• Variety in Designs- Ceramic sinks are available in various designs. From simple to stylish, you can get everything you want. Along with the design, many different colors are also available and you can choose according to your preference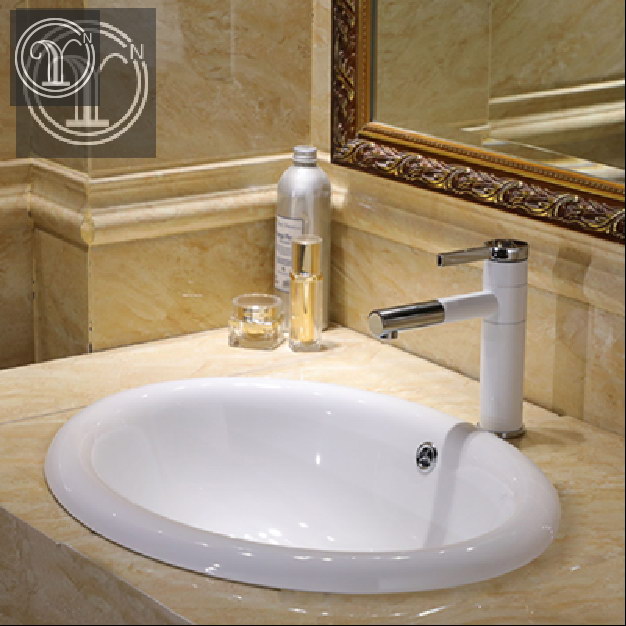 Some Methods To Clean Ceramic Wash Basin
So after discussing the features of the ceramic wash basin, it's time to talk about some methods that you can use to clean ceramic sinks. So let's start with the natural ones first:
1- Use Lemon Juice To Remove Stains
Lemon juice is one of the best natural substances to clean ceramic sinks. You just need to lemon juice in a bowl, or if you have any allergies with lemon, then you can also use vinegar as an alternative. Follow these steps for proper cleaning:
• The first thing that you have to do is applying the lemon juice to the stained areas. You can either directly rub the lemon or you can squeeze it. Alternatively, apply some vinegar at the stain
• After applying it, let it sit for only 40 to 60 minutes, not more than that. Otherwise, it might etch the surface of the sink, which can lead to stronger stains.
• Use a gentle sponge to wipe the area and check whether the stains are removed or not
• At last, you should rinse the ceramic sink with water to clean the remaining acids (lemon juice) because acidic substances are harmful to ceramic sinks as it can eat away the ceramic coating/material.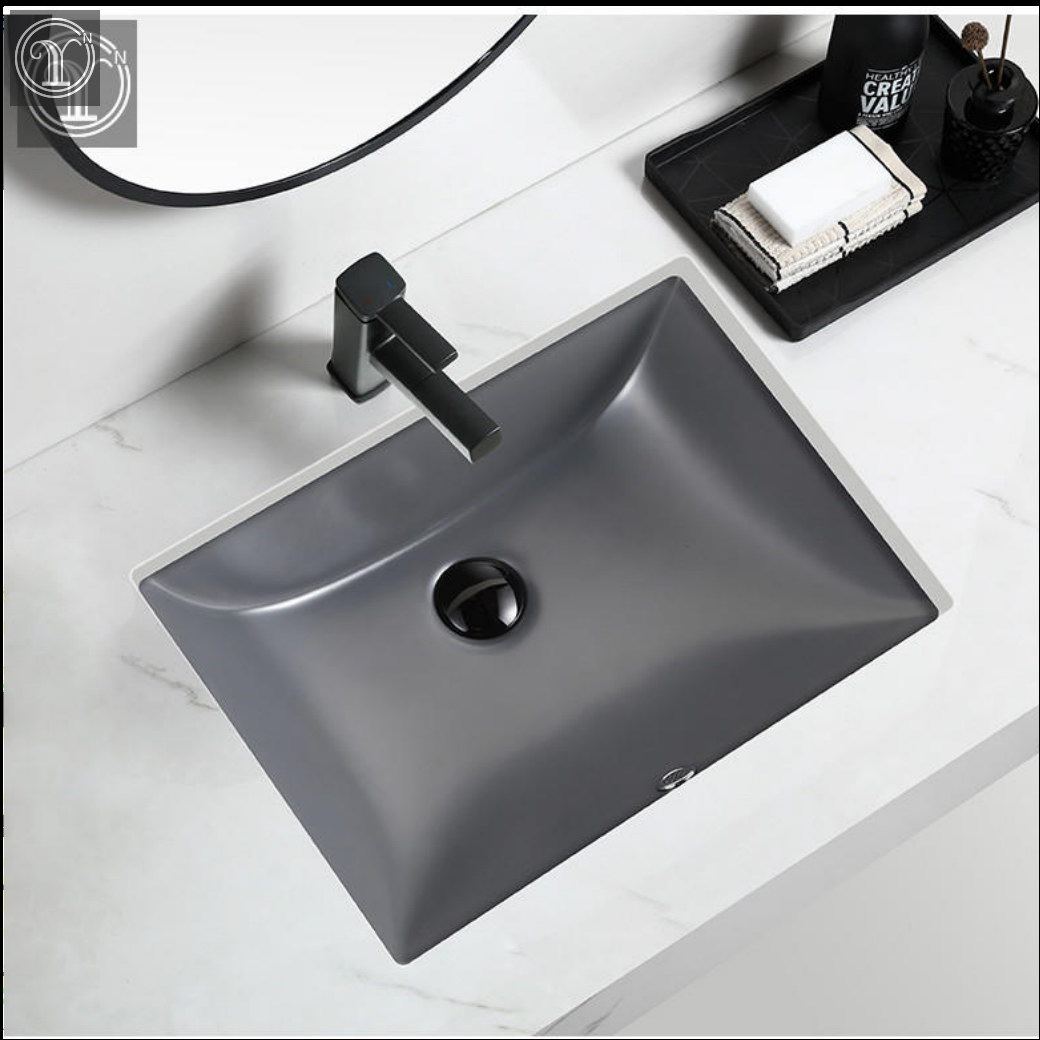 2- Baking Soda for Stubborn Build Up
Baking soda is also a great way to clean your ceramic wash basin. It contains powerful cleaning agents that can be used to clean a lot of stuff. Follow these steps to get better cleaning:
• Though baking soda is mild in comparison to others but still, it can harm the finishing of the sink and scratch up to its surface. You should only use it if the lemon and other ways are not working
• So first, you should use a shaker to spread the baking soda evenly in the dirt build-up area. If you don't have a shaker, then you can punch holes on a regular jar and create a DIY shaker.
• Make sure that the sink is only a little damp to prevent the baking soda from dissolving in the water
• Use a gentle sponge to scrub it and remove all the dirt. The baking should create little clumps that will remove take dirt and bacteria with them
• After that, use hot warm water to rinse the ceramic sink to remove the remaining bacteria and dirt and use a smooth towel to wipe it out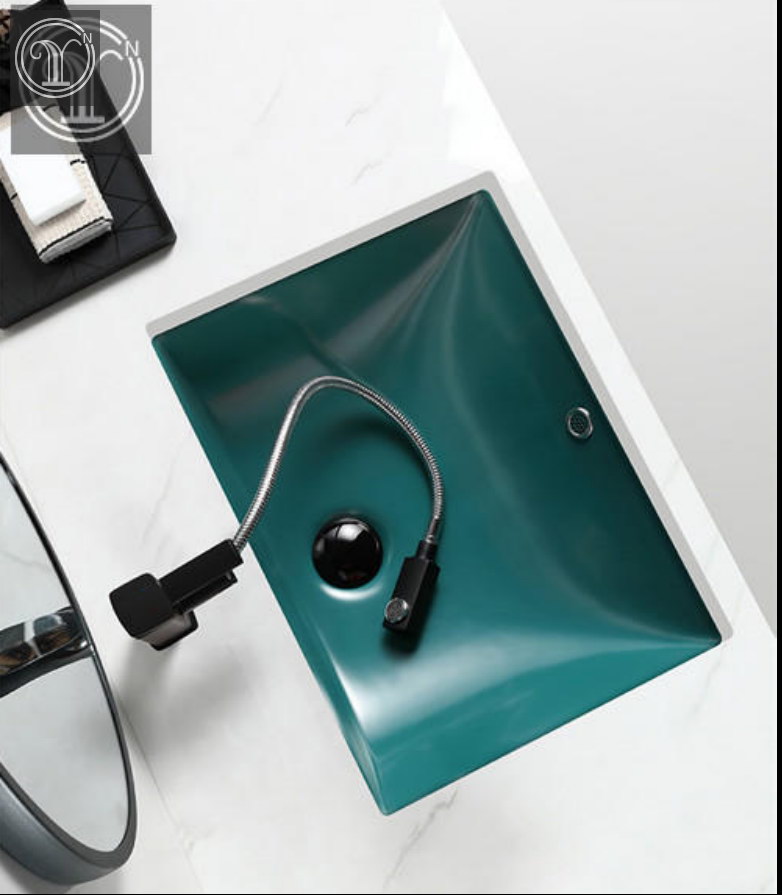 3- Cleaning with Detergents
If you are someone who doesn't want to go with the natural ways, then you can use also detergents. The best thing about detergents is that they can make your ceramic wash basin clean much faster. So here are some steps you need to follow:
• Before starting the cleaning process, make sure that the detergent is of good quality. Don't use cheap detergents because they can damage the ceramic layer and ruin the look of the sink
• So first, take a tablespoon of detergent and mix it with gallons of hot water. If the sink feels and looks greasy then for better cleaning, use a detergent that contains grease-cutting agents.
• Then with the help of a smooth sponge, wipe the sink's interior area with the detergent paste and clean it with hot water
• After that, make a solution of vinegar and hot water and put the sink drain in it for 50 to 60 minutes. It will loosen up the build-up dirt and also make it whiter.
• Again scrub it with the water-detergent mixture to remove all the residue left and rinse it with clean water
• Use a soft towel to wipe the surface of your ceramic wash basin. Drying helps to prevent the appearance of the water spots and increase the shine in the surface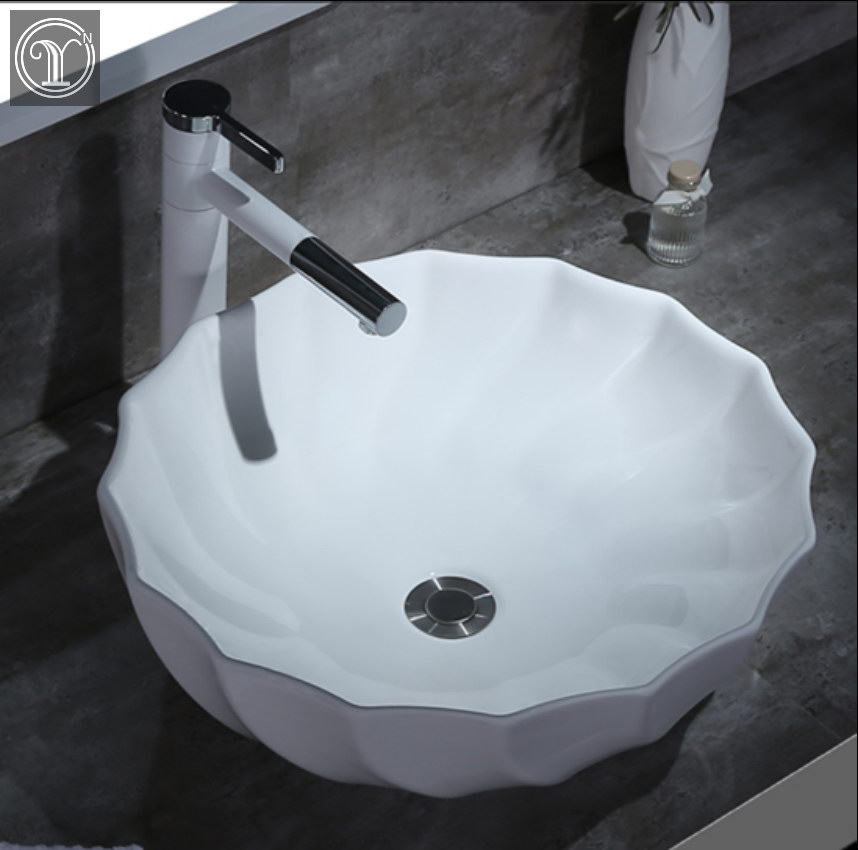 Tips To Protect You Ceramic Wash Basin From Scratches
• Clean your ceramic basin regularly with water and one time in every two weeks with detergents and cleansers
• Always use a soft sponge to wipe and clean the surface of the sink
• Wash your regular utensils in a metal container
Conclusion
So these were the best methods to clean a ceramic wash basin. The best thing about ceramic products is that they are very durable and if you keep them with proper care, then they can last forever. All these methods can easily help you clean all the hard stains on your ceramic sink and will make it white again. Hope you will get some helpful information in this article.
---
Release time:2020-04-24 Click:3864 <<< Return
Next:
Things You Need to Know before Buying Concrete Bathroom Sink