Welcome to International Sanitary Ware
---
GSW 2018 - 2018 Guangzhou International Sanitary Ware & Bathroom Fair
Date: May 15th-17th, 2018
Venue: Poly World Trade Center Expo
Add: No. 1000, Xingang Dong Road, Haizhu District, Guangzhou, China
In the last 30 years, China's sanitary ware industry has been booming, China has become the biggest production and consumption country of sanitary wares.
GSW 2018 will be a platform for multidimensional products demonstration and cooperation opportunities. GSW 2018 is not only a gathering place for manufacturers, distributors, dealers, importers, exporters and oversea buyers, but also a communication platform for real estate developers and insiders from construction and decoration industry.
Foshan Promise Art Basin attend the fair , and our booth No.is at B665 Hall 4 , there are many kinds of manufactures attend fair .
The Visitors are :
Following visitors are invited to the show:dealers, agents, retailers, real estate developers, building designers, engineers and those from high-end clubs, building decoration & design institutes, building & decoration materials markets, universities, etc.
Exhibits Scope
Bathroom equipment: sanitary wares, furniture, shower mats, shower rooms, integrated shower rooms, tubs, toilet bowls, bidets, faucets, shower heads, tiles, wall-mounted accessories, sensors,hand dryers, bathroom mirrors, bathroom cabinets, exhaust fans, hair dryers, curtains, partitions,pipes, sinks, lighting, decorative materials, other equipment, tools and accessories.
Hot tubs: hot tub spa, outdoor hot tub, inflatable bathtub, cast iron tub, wooden bath barrel, massage system, sauna, massage room, swimming pool equipment, etc;
Shower cabins: shower enclosure, steam shower cabin, computerized shower cabin, multifunctional shower enclosure, tempered glass, polystyrene, zinc alloy, stainless steel, handle, pulley, hinge, door stopper, etc;
Bathroom plumbing: drain pipe, flush valve, sink, shower head, PP-R, PVC-U, faucet, pipe, valve, water tank, bathroom accessories, flange, compensator, flexible joint, etc;
Ceramics: ceramic tiles, wall tiles, paving tiles, mosaics, glass, metal and composite materials; all sorts of ceramic raw materials, ceramic pigment and glaze, chemical raw materials, molds, ceramics manufacturing equipment and paving tools, etc;
Accessories and components: shower nozzle, pump, rolled steel, control box, air pump, pneumatic switch, cast iron, underwater spotlight, vapor generator, filter, etc.
Foshan Promise Art Basin very glad to attend the fair , and our products are the most beautiful and unique in the all Fair . Because of the beautiful and new designs ,We attract many customers come here , they all love our products very much . And the Indian Ceramic Society secretary attend the fair ,visit our showroom in the fair , check our products and say we have high quality and the most beautiful designs in the fair ,the secretary also give us advice about Indian market also .
In this fair , customers are normally comes from China ,America , Australia ,Europe, Britain, Canada, Middle East, southeast Asia, South America, India, Egypt, etc.They all love our products , and want to cooperate with us . Some customers also visit our showroom and factory in Foshan after the fair . Some customers in the fair to be our agents , We sign the Invoice with some wholesales in the world , some Chinese trading company and some cabinet factories .
Enjoy Art , Enjoy your life ; We want all the world know our products and enjoy our products .See you next fair .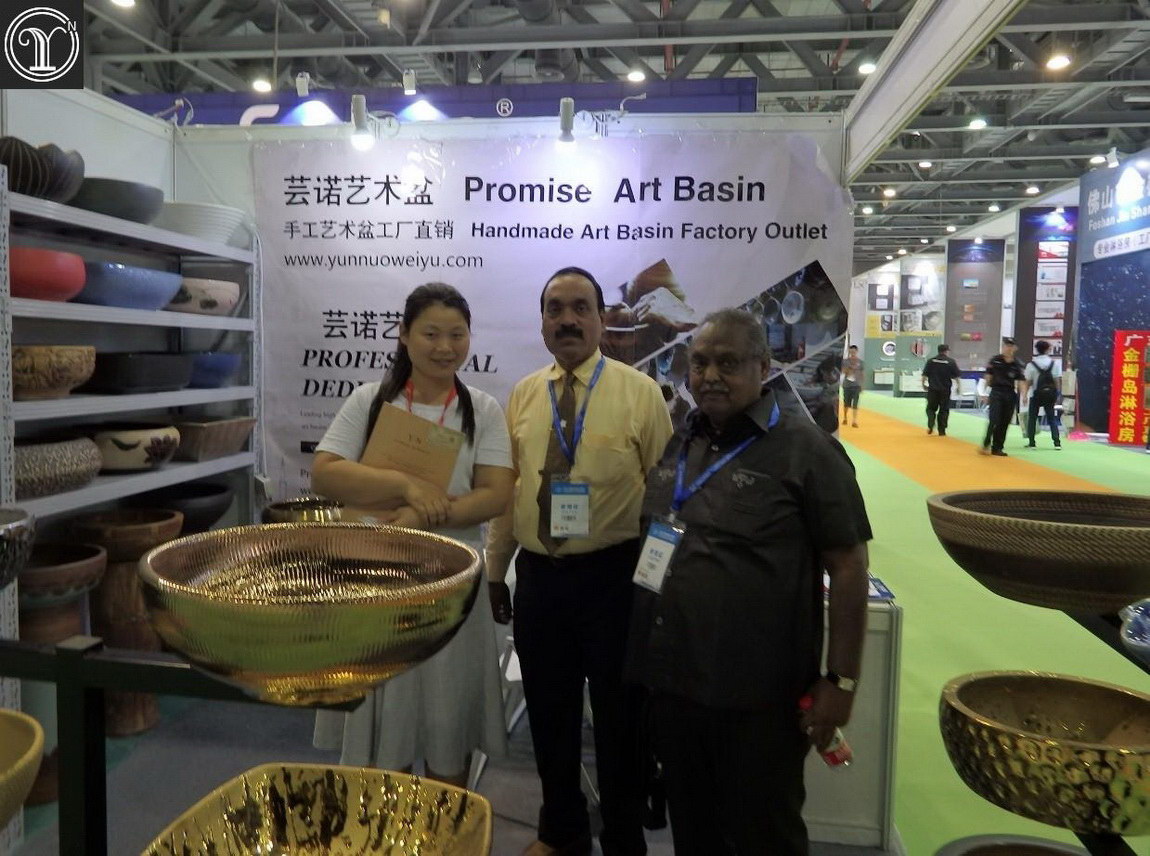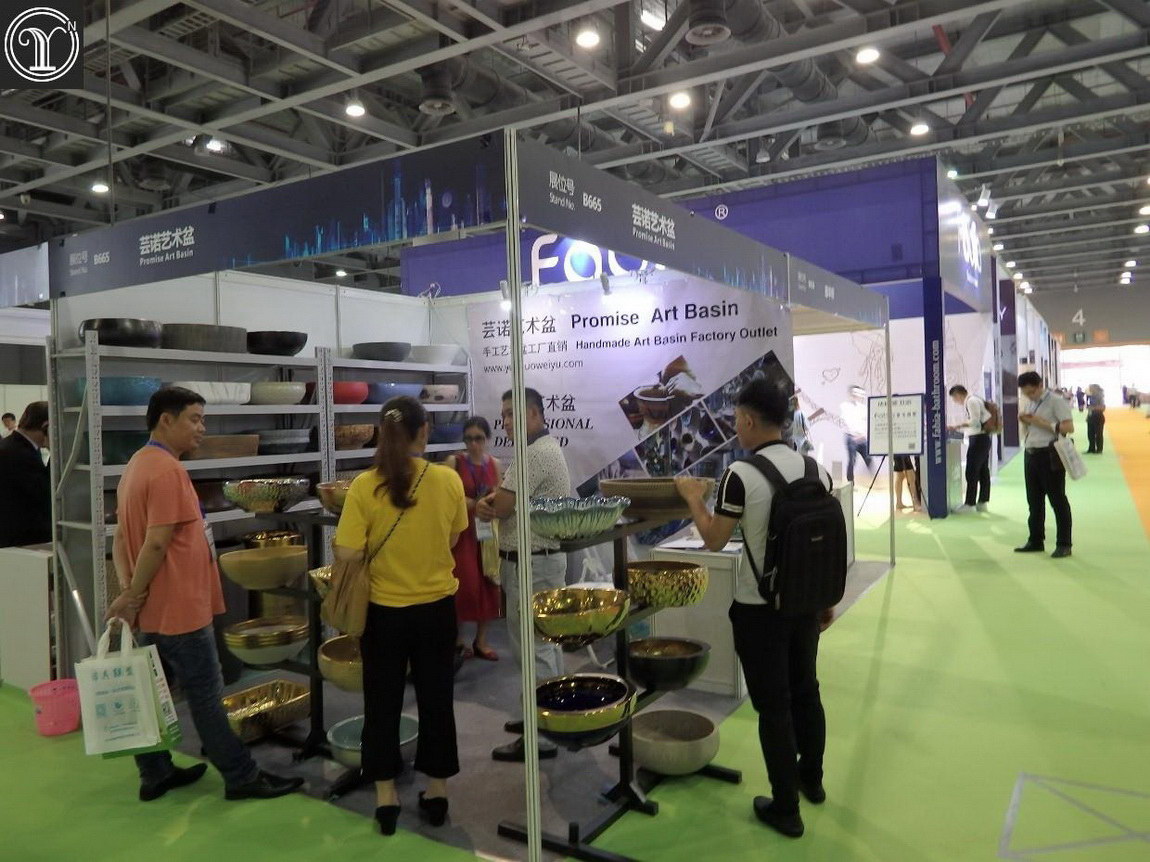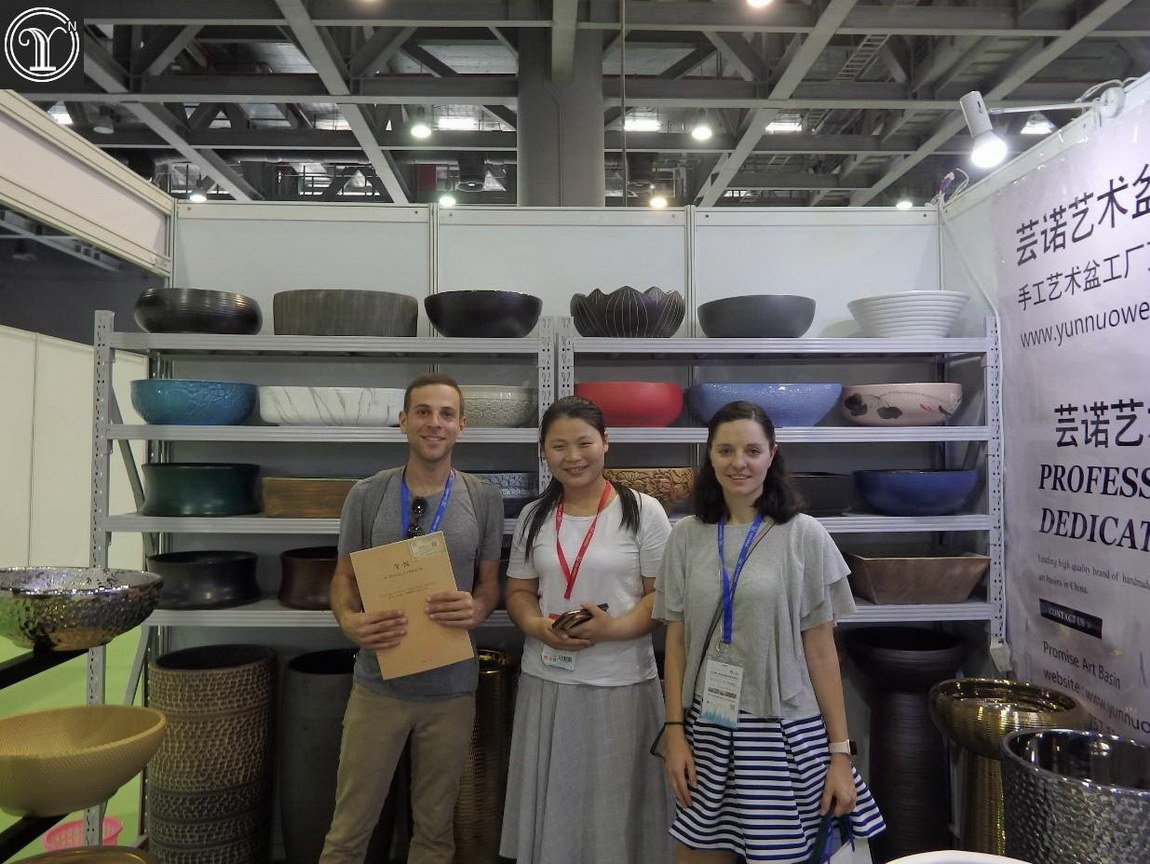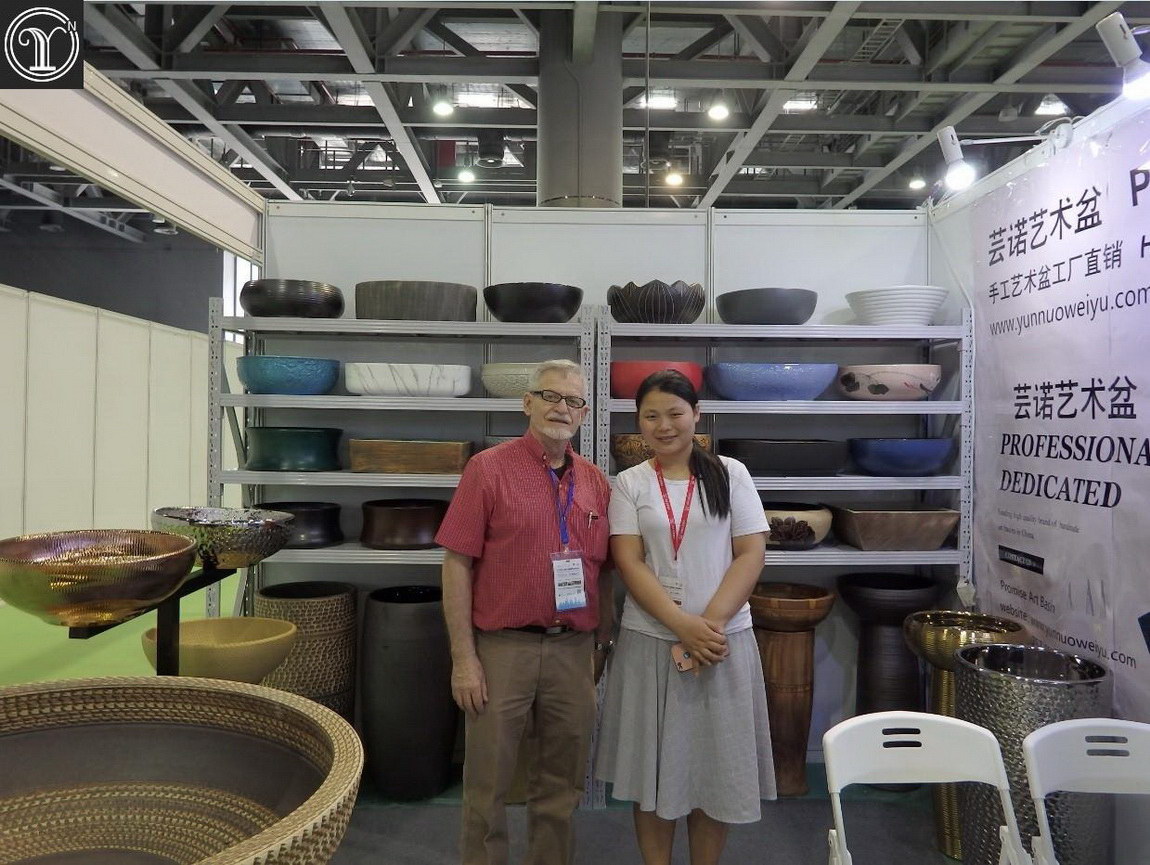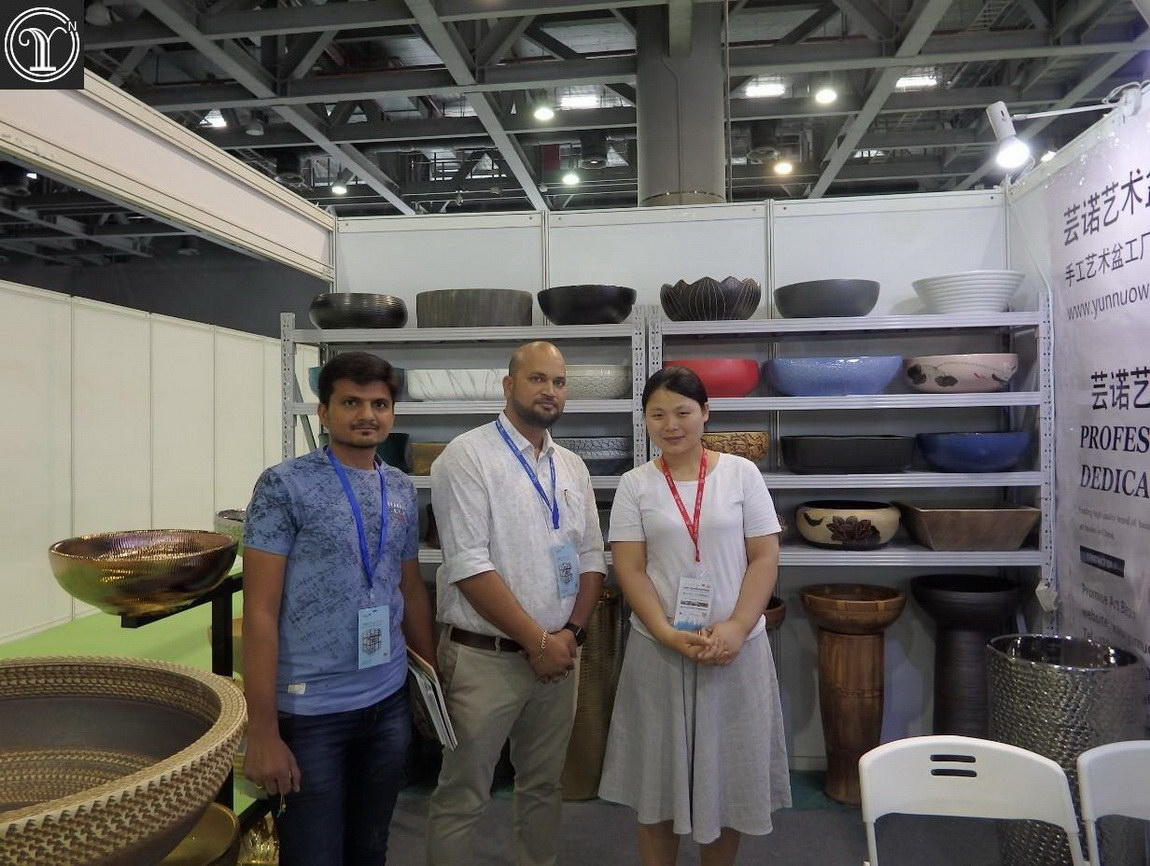 ---
New:2020-04-23 Click:927 <<< Return
Previous:
How to Clean Ceramic Wash Basin?